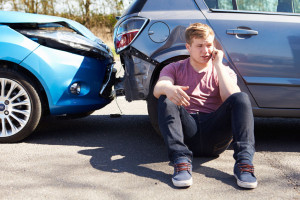 You've turned off your computer, locked the house and are headed out on vacation. Everything is perfect … until it's suddenly not.
Most folks will never actually need travel insurance. But we still highly recommend it to all of our clients, just because if you ever need it, you'll be so glad you purchased it. Here are a few reasons why we think travel insurance is always a good investment.
Accidents can, and do, happen
You never expect to get hurt on vacation, but it can happen. That ATV can overturn, that crazy driver might get in an accident, or, if you are like one friend of ours, you might knock out both your front teeth on a water slide in Mexico! Some countries do offer universal health care and charge low prices for uncovered tourists. But in other places, cash up front is the only way to receive treatment. Having insurance that has you covered will assure that you get treatment when you need it, and FAST.
Your insurance may not work
Getting sick in a foreign country is no fun. Getting massive bills when you get home is even less. Some insurance companies do offer reimbursement for expenses incurred during travel, but it is definitely not the norm. And if you need something super spendy like a medical evacuation, you could be looking at bills in the hundreds of thousands. The good news is most travel insurance plans will cover a big chunk of that change!
Only 80% of flights arrive on time
You don't want to miss your flight, but if you do, it's great to have travel delay insurance. This will cover things like lodging, meals and other travel expenses that come with missing a connection. Since those costs can vary wildly from an airport lunch to several nights at a hotel, it's nice to have protection.
Your bag could end up in a different destination
Thankfully technology has made missing bags much less frequent, but it does still happen occasionally. When bags go AWOL, baggage delay benefits can help you restock on essentials. And if you have baggage damage insurance, you could get reimbursed when your luggage loses a wheel, tears or has any other issues.
Because your peace of mind is worth it
When you end up in a tough situation abroad, it is so nice to know that help is just one phone call away. Your travel insurance provider can help you deal with just about any situation, from a natural disaster to a lost passport. They'll take care of everything so that you can focus on getting back to what you came for in the first place — your vacation!